AI Customer Service
Deliver Exceptional Customer Experiences with AiseraGPT & Generative AI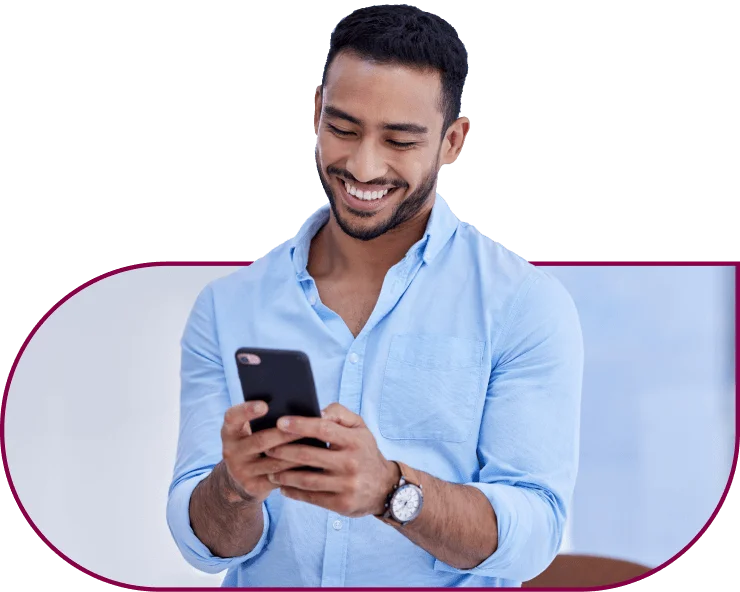 Streamline your Customer Support with AiseraGPT
Aisera's AI Customer Service brings increased customer satisfaction and decreased support costs to your organization by integrating a chatbot and an action bot to offer unmatched natural language conversations and automated issue resolutions. The Aisera AI Copilot, with AiseraGPT, utilizes enterprise LLMs to enable personalized, multilingual conversations across digital and voice channels while automating complex requests using Conversational AI and Automation.
With AI Customer Service chatbot, organizations can reduce customer wait times, eliminate human intervention, and supercharge agent productivity, thereby elevating customer retention rates, enhancing loyalty, and driving revenue growth.
Trusted by Leading Companies
Featured Capabilities of Generative AI for Customer Support
Generative AI can increase productivity and efficiency by reducing the load on customer service teams. By taking on mundane tasks, such as simple question-and-answer scenarios, customer service teams can focus more on value-adding tasks and develop deeper relationships with their customers.
AI Customer Service is an artificial intelligence system that interacts with customers on behalf of a company. The AI system is programmed to respond to customer queries and requests, and it can simulate a human conversation by using natural language processing.
A customer support chatbot uses artificial intelligence (AI), machine learning, and natural language understanding (NLU) to mimic human speech. Businesses have been steadily adopting chatbots and incorporating them into their service models to answer customer questions and automate routine tasks.
One of the most common uses of Generative AI in customer service is chatbots. Businesses already use chatbots of varying complexity to handle routine questions such as delivery dates, balance owed, order status, or anything else derived from internal systems.
Using advanced technologies including Conversational AI, NLU search, unsupervised NLP, Conversational Automation, machine learning, and knowledge management based on FAQs, Aisera's AI-Powered Customer Service solution auto-resolves customer support requests instantly to improve customer service experience dramatically.
That's where AI-powered chatbots come in. While chatbots for customer service can't replace human agents, they help speed up the customer support experience by answering easy customer questions and collecting important information that support agents need to solve a case quickly. AI chatbots help companies deliver superior customer service and increase customer satisfaction.
Generative AI for GPT-like Experiences
Enable GPT-like interactions in 100+ languages, using natural language as the new user interface. Facilitate human-like conversations with capabilities like intent understanding, context management and awareness, disambiguation, and exception handling.
Generative AI-Powered Search Across the Enterprise
Respond to requests by generating responses and summaries using RAG (Retrieval Augmented Generation), which searches through various data sources and business apps in real time. Extract information from knowledge bases, tickets, conversations, and more to enable on-the-fly data retrieval with Aisera's neural search capabilities, while including links for more details.
Unsupervised AI & Human-in-the-Loop Reinforcement Learning
Boost customer service experiences with unsupervised AI that learns from each interaction to provide accurate and consistent responses. AiseraGPT employs enterprise LLMs in areas like High-Tech, Retail, Financial Services, Pharma healthcare, and more, adapting to your environment for contextual and relevant responses.
LLM Powered AI Workflow Library
Harness the power of 3,000+ pre-built and third-party LLM-powered AI workflows to auto-resolve incoming requests. The AI workflows can be triggered conversationally through system events, webhooks, schedules, and event data posted from other systems.
Rich, Pre-Built Integrations
Seamlessly integrate with 500+ enterprise applications like Salesforce, Zendesk, and more, optimizing the automation 
of complex customer requests and empowering you to 
bridge gaps in knowledge, automation, and conversational understanding effortlessly. The extensive integration system allows users to self-assist, elevating customer satisfaction.
AI Voice Bot
Integrate AiseraGPT with leading IVR platforms such as Avaya, NICE inContact, Genesys, 8×8, Cisco, and Five9. Autonomously resolve contact center service requests with Aisera to offer customers an exceptional conversational journey.
Seamless Escalation to Live Customer Agents
Automatically identify customer sentiment and smoothly transfer escalated conversations to a live agent with conversation logs. Streamline your escalation processes to improve customer satisfaction and agent productivity.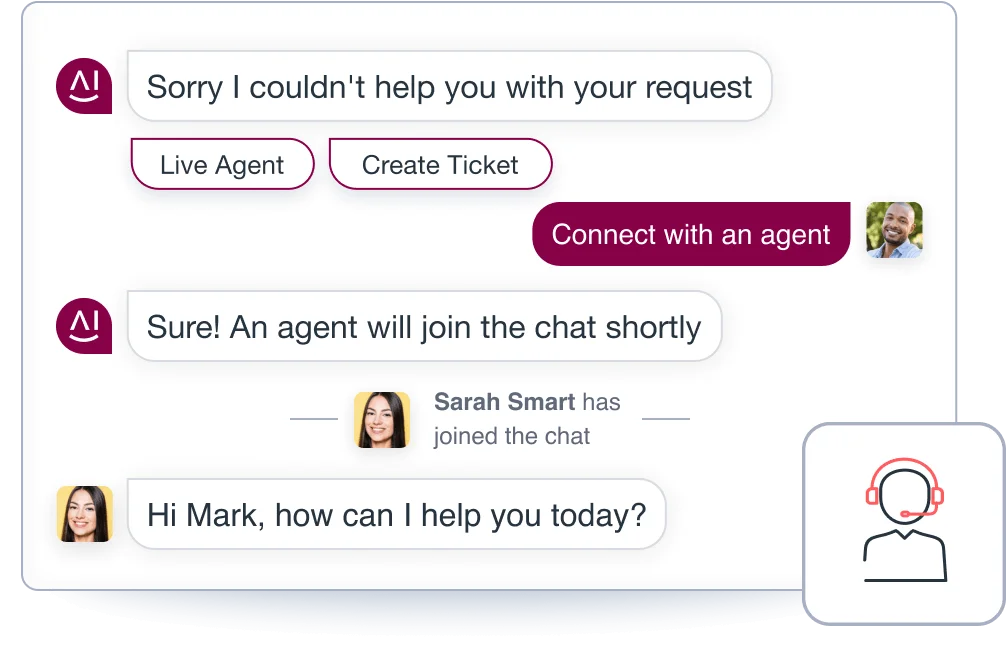 AI Customer Service Products
Increase customer engagement with intelligent contextual and human-like interactions.
Automate requests with AI workflows to reduce customer wait times and increase case deflections.
Amplify agent performance and productivity with real-time recommendations & next-best actions.
Boost Customer Success with actionable insights and analytics from data across customer touchpoints.

Deliver an engaging conversational experience for customers on their preferred communication channels.
Transform information retrieval with relevance ranking, intent, and query understanding using natural language.
AI Customer Service FAQs
How is AI used in customer service?
AI works with existing tools to deliver an exceptional customer experience through multilingual conversational intelligence and automation. It learns from every touchpoint and automates repetitive inquiries and workflows using conversational, Generative AI and automation in a ChatGPT-like interaction for the enterprise.
What is a customer support chatbot?
A customer support chatbot is designed to answer customer questions by leveraging existing knowledge resources. They are also programmed to recognize the context of the conversation along with the content of the request.
Are chatbots good for customer service?
Chatbots serve as a support system that allows customer support and service to perform to the best of their abilities. AI-powered chatbots work as AI Virtual Assistants to provide immediate answers, can route a customer to the correct knowledge article or seamlessly hand off to a support agent, and reduce hold times, phone line congestion, and unnecessary support tickets.
How has AI improved customer service?
By automating 65-80% of repetitive tasks, customer service and support agents can focus on more challenging and complex issues that require human interaction. AI also provides 24/7 availability, consistent service, proactive help, personalized service, predictive behavioral analysis, and more.
Will AI take over customer service?
Generative AI for enterprises will help augment the delivery and automation of customer service, as well as empower support agents to be more productive and focus on escalations.