AiseraGPT for the Enterprise
Automate the mundane and unleash human potential
Our Customers
Use Cases for Your Enterprise
AiseraGPT
Get a turnkey Generative AI solution where chatbots meet action bots, built with enterprise LLMs and customizable to customer data for any domain and industry. It understands requests in natural language and triggers AI workflows to automate tasks, deployable in weeks, not months.
Universal Bot
Provide a unified interface for user requests with Aisera's Universal Bot. Unlike conventional single-purpose, rule-based bots, Aisera's Generative AI bot offers ChatGPT-like responses across multiple domains, channels, and languages. The Universal Bot also intelligently routes requests to the relevant bot to provide the optimal resolution.
Buy, Build, and Bring LLMs
Buy, build, or bring your LLMs and operationalize them into a chatbot or Generative AI App with Aisera. The AI Service Experience platform allows you to customize your LLM with your data for your domain and industry – Aisera does not have access to your data.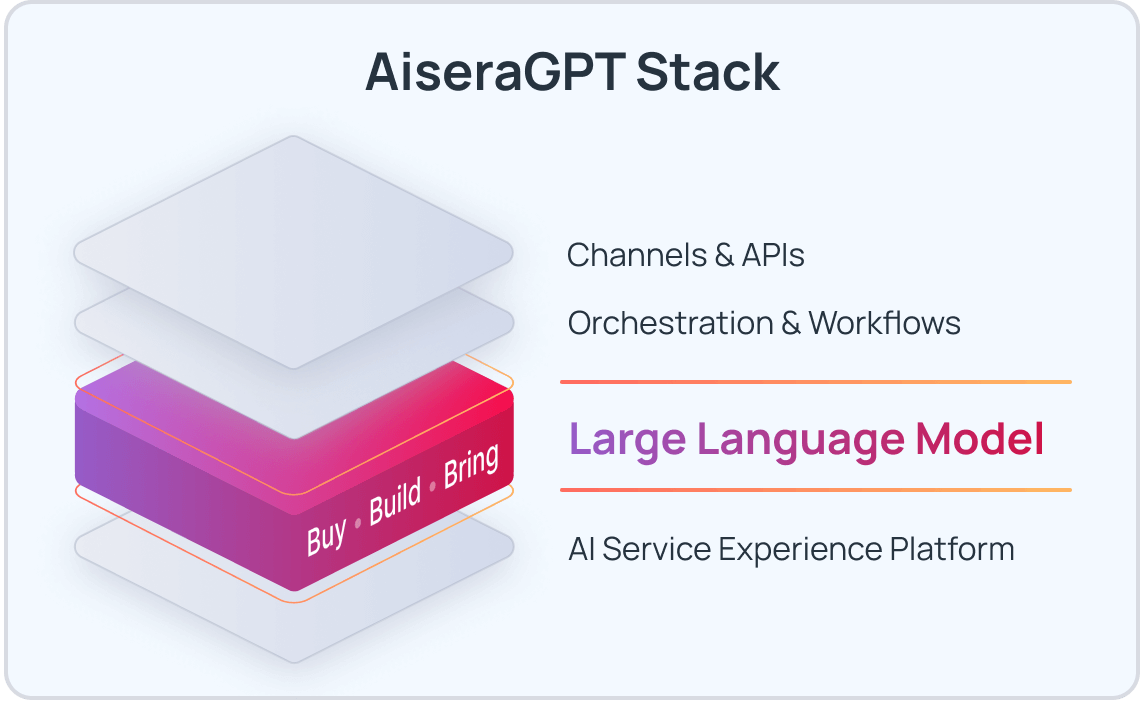 Neural Search with Generative AI
Use generative AI and neural networks to understand complex queries and conduct enterprise-wide searches across all repositories and business apps (databases, discussions, tickets, knowledge bases, response logs) to obtain personalized, accurate, consistent, and permission-aware results.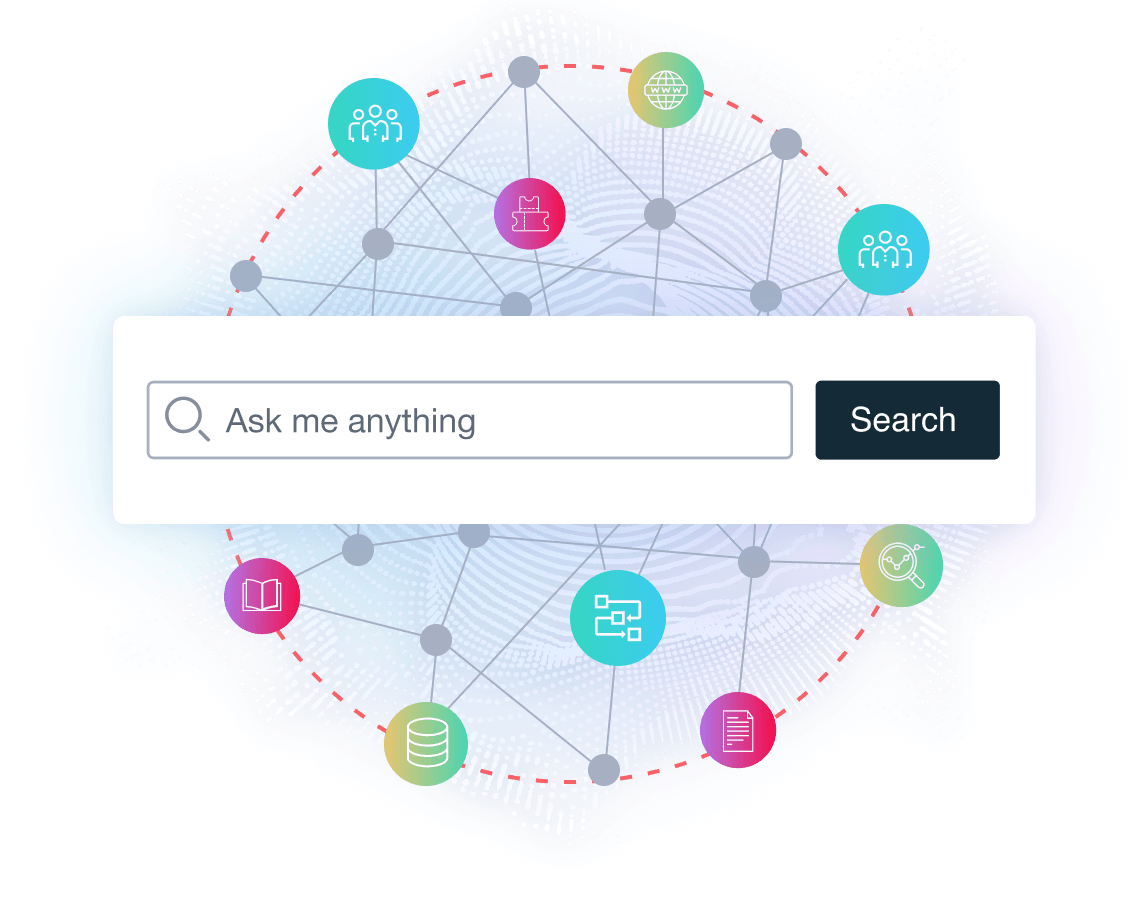 Generate Answers
Generate contextual responses and summaries in real-time by extracting and analyzing information from all data sources and business apps, and tailoring them based on user preferences, past interactions, and profiles, while also providing links for additional details.
Generate an Ontology for Your Domain & Industry
Generate an ontology for your LLM that is specific to your environment by ingesting support tickets, knowledge articles, service catalogs, and conversation logs. With the enterprise domain pack, automatically identify and extract entities along with their synonyms, organizing them into logical hierarchies while retaining relationships and semantic meanings.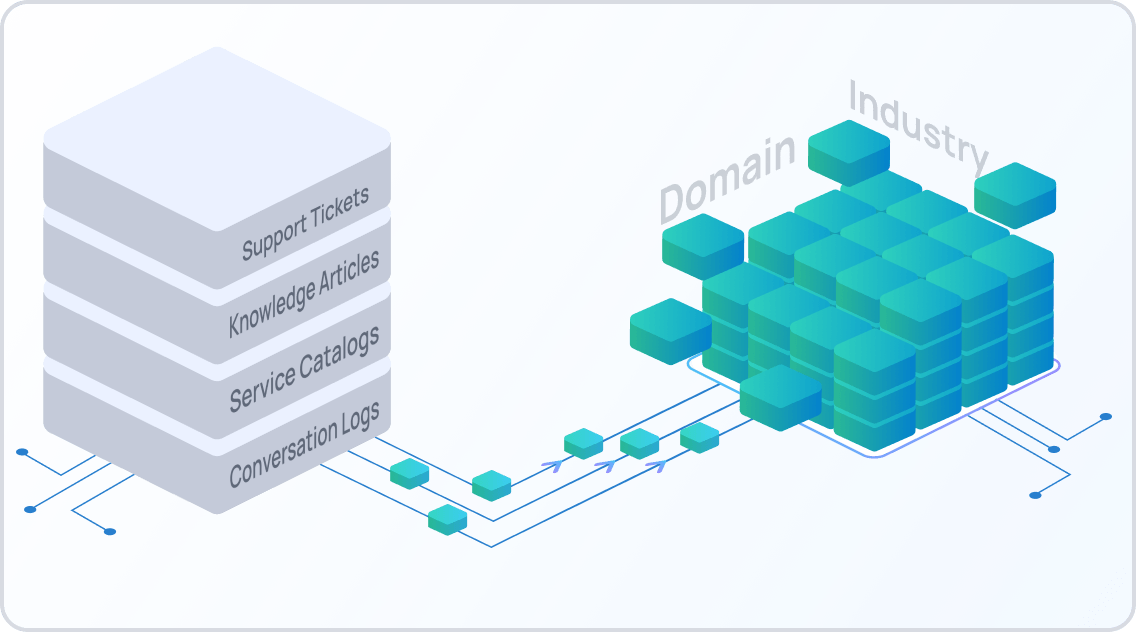 Generate Knowledge Articles
Utilize an automated process to address knowledge gaps by effortlessly generating knowledge articles through the extraction of resolution notes from service tickets while providing a template for the output and writing style. The article can serve as a response, enhancing ticket deflections and self-service.
Generate AI Workflows
Generate AI workflows by leveraging an automated process to ingest, parse, and process knowledge-base articles while assessing whether each KB article is better suited as a zero-shot (as-is) or a conversation flow (converted into an AI workflow) by analyzing its organization and content.
Integrations
Aisera seamlessly integrates with over 500+ apps to deliver a world-class AI Service Experience