AiseraGPT & Generative AI for Customer Service Solutions
Modernize Customer Service with Personalized & Human-Like Support
Trusted by Leading Companies
Customer Service Solution
Aisera's AI Customer Service solution leverages ChatGPT Generative AI to provide personalized support and streamlined self-service for your customers. Aisera brings ChatGPT-like interactions to the enterprise, allowing customers to interact in a human-like, conversational way to automatically receive order tracking support, an answer to a question, or help with an issue. Empower your customers to get the support they need while improving customer satisfaction with AI Customer Service.
Increase Cost Savings and
Scale Support
Scale your support to meet the needs of your customers while reducing resolution times and cutting costs
Improve Productivity and
Agent Experience
Automate mundane and repetitive tasks to allow agents to focus on higher value initiatives
Increase Customer
Satisfaction and Loyalty
Provide proactive and contextual conversational experiences and reduce wait times to increase customer satisfaction
Conversational AI for
Exceptional Self Service
Bring seamless, personalized interactions to customers at scale with Aisera's Conversational AI, empowering customer service teams to meet ever-rising consumer demands for exceptional customer experience.
Self-Learning AI to Improve
Productivity
Eliminate burnout and improve the productivity of customer support agents by continuously learning from the customer environment. With Aisera's ability to reduce ticket volumes through auto-resolution and self-service for repetitive tasks, your agents can focus on higher-value projects.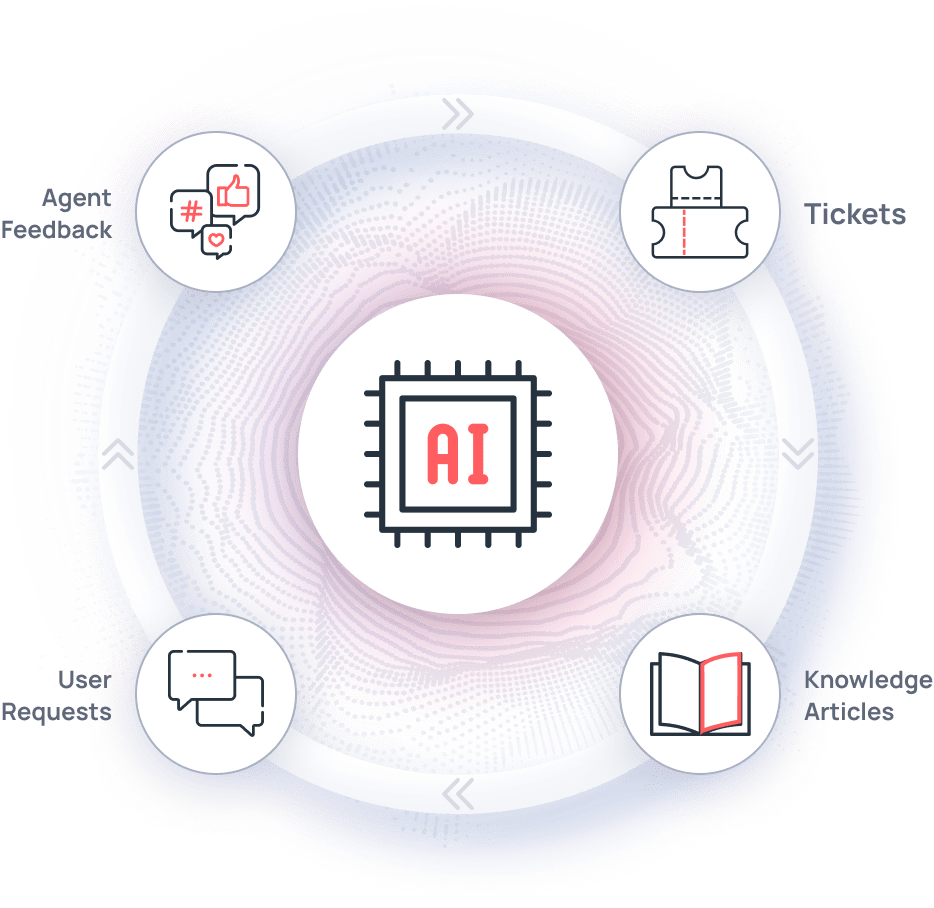 AI Assistance for Optimized
Support Interactions
Equip agents with AI-powered support to proactively resolve customer issues. Leveraging generative AI and automation, Aisera's Ticket AI provides resolution notes and next-best actions for agents to streamline the support experience.
Integrations